Found in the Fells – January
There should be fairly 'permanent' snow on the ground in January. This not only makes for some beautiful winter scenes, especially if accompanied with blue sky and sunshine, but the snow-cover provides important protection for the small wintergreen plants.
If there is deep snow it can be difficult to hike, but thanks to hardy pioneers, including cross-country skiers, the main trails are soon padded down. Fresh, light snow can produce beautiful sights all its own so its really worth getting out there soon after a fresh fall of snow.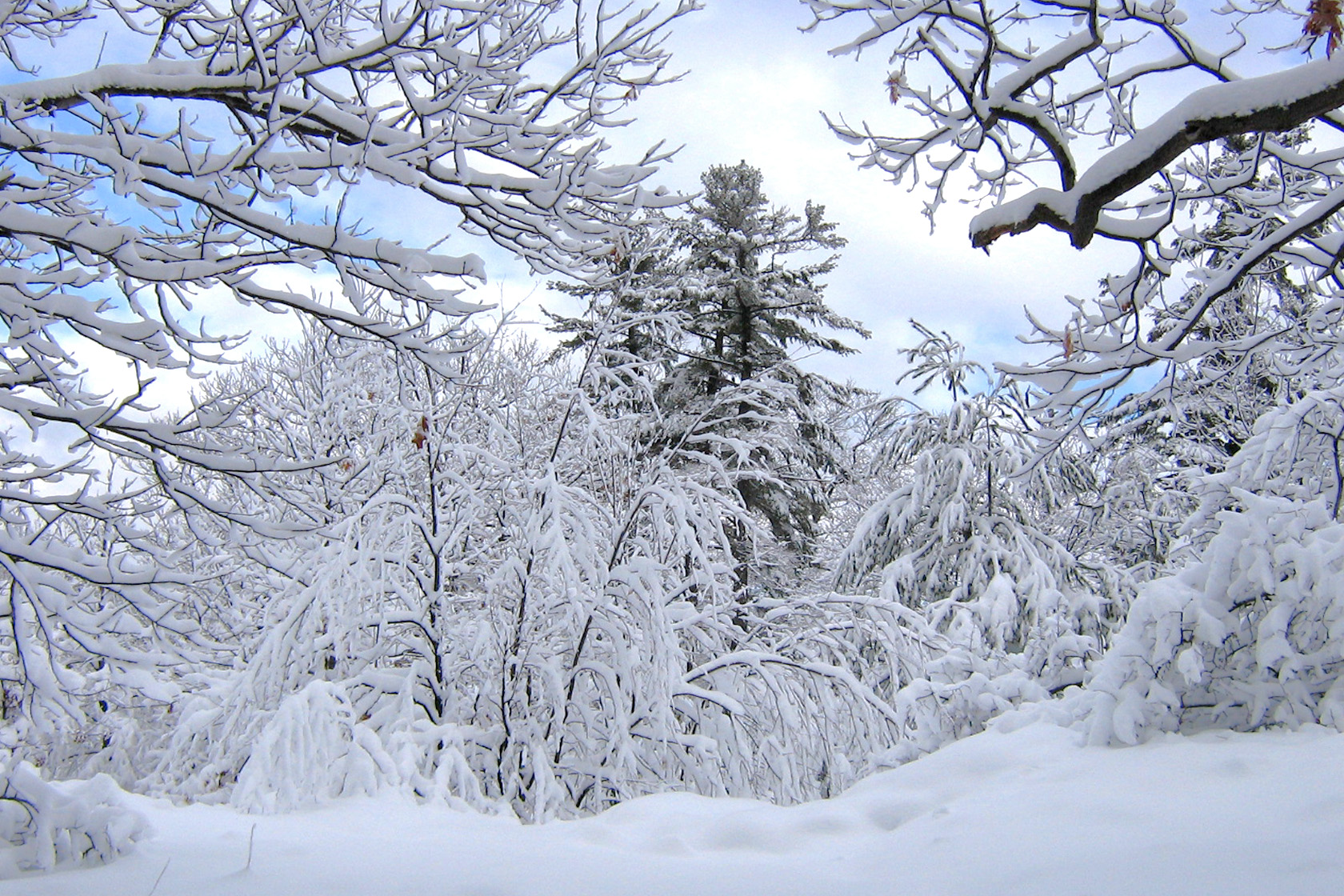 A snowy scene in the Fells, January 15, 2008
Remember the Pink Lady Slipper Orchids that bloom in May? Their seed-boxes can still be seen atop dry brown stalks, standing in the snow.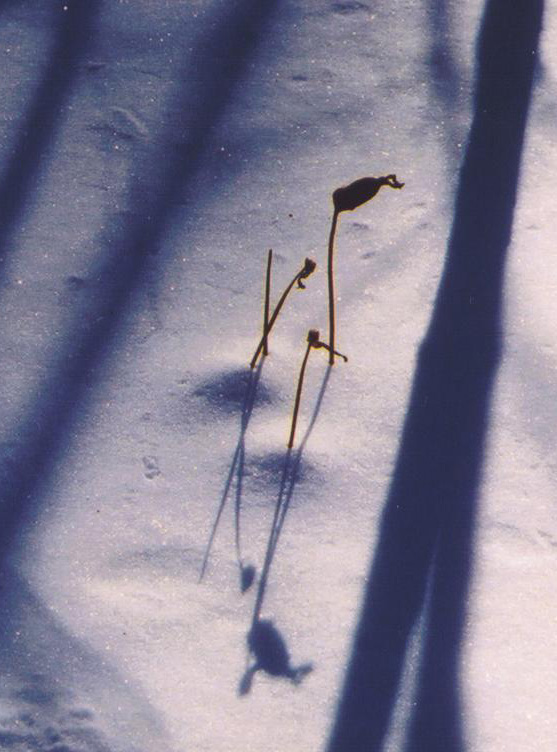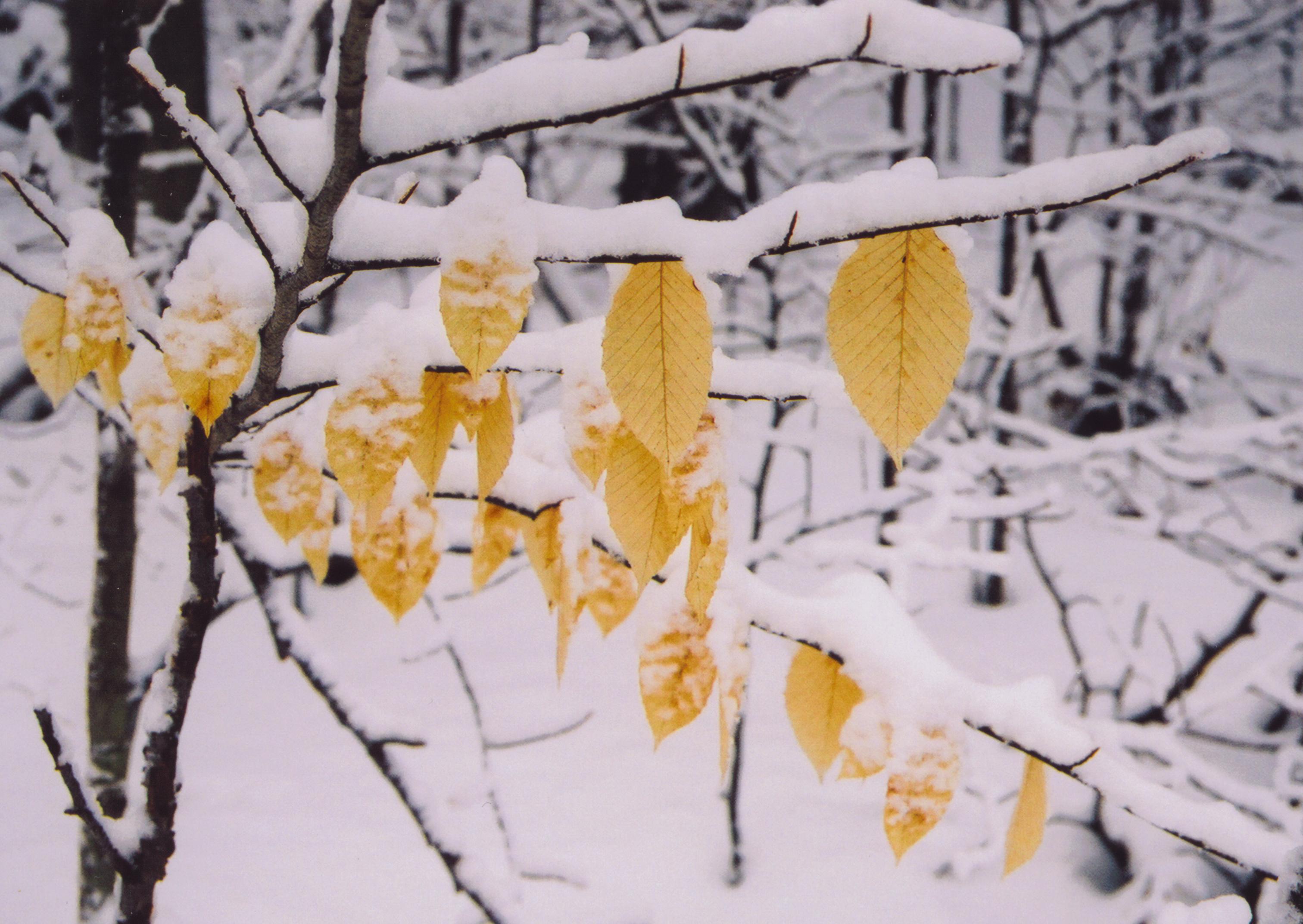 Pink Lady Slipper seed-box on dry stalk in the snow. Fresh snow on Beech leaves