Found in the Fells – October
This is of course the month when the big guys grab the color scene. The most spectacular tree is the red maple- Acer rubrum– it's not called that for nothing, and there are plenty of red maples in the Fells, especially in damp areas or by the side of water, contrasting its red with white Paper Birch trunks and the deep green of pines. Another plant that stands out this month is the Highbush Blueberry bush, its oval leaves now scarlet, by the sides of ponds and in swamps.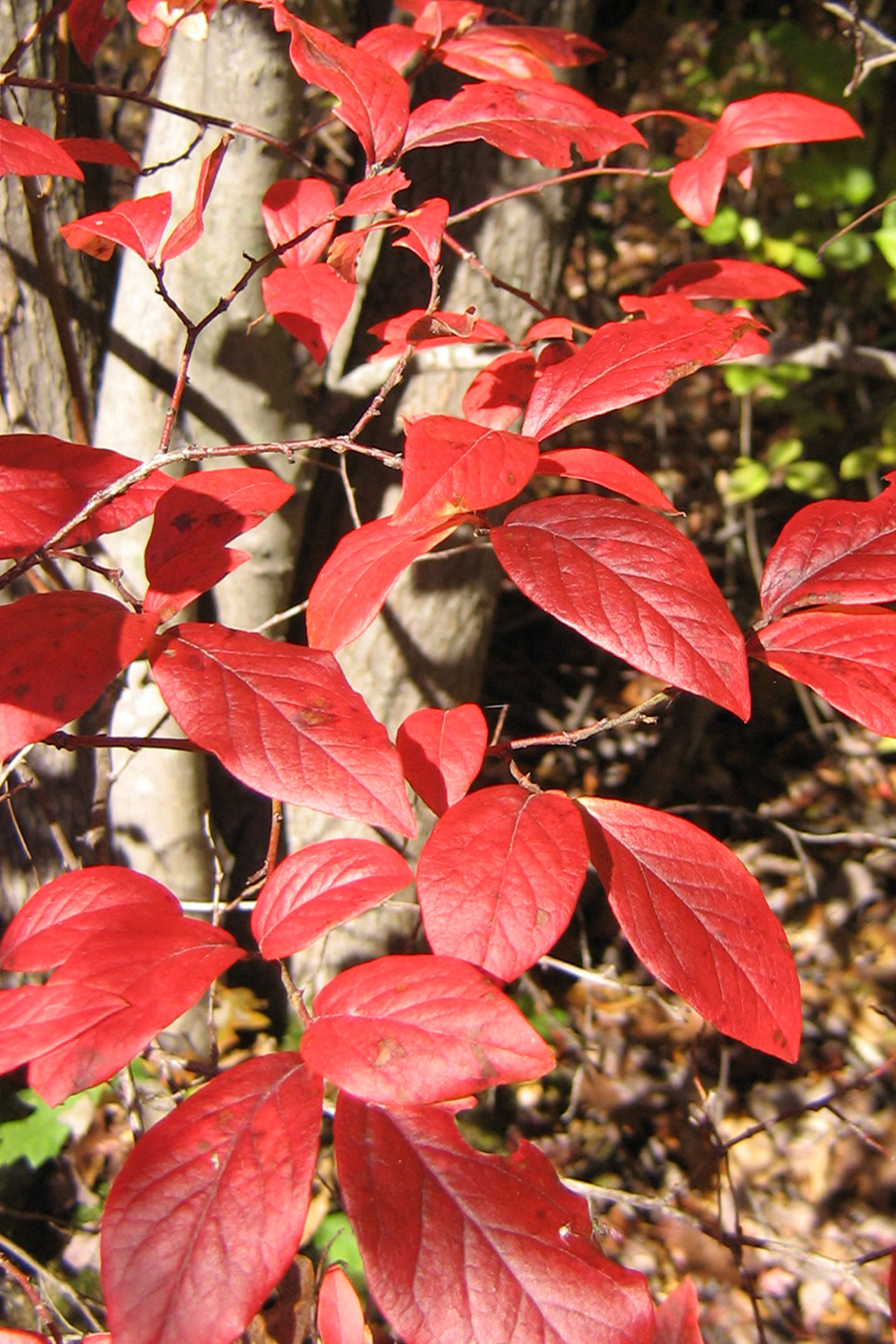 Red leaves of highbush blueberry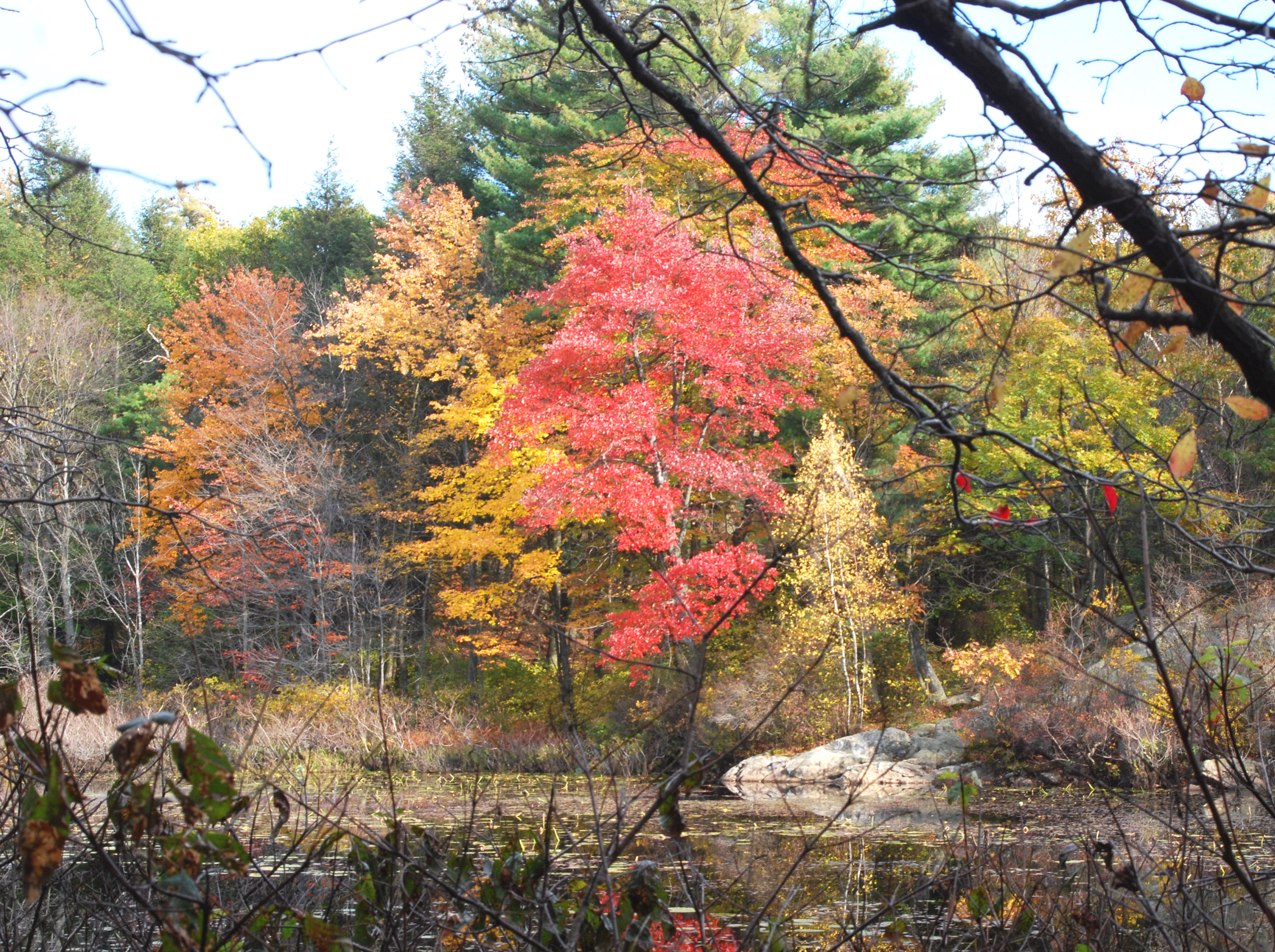 Fall colors at Shiner Pool, October 20th.

Down on the forest floor, this is also the month for mushrooms – orange ones, white ones, gray ones and red – large and small. There are those who know which are edible and collect these delicacies, but be careful – some of them are also very poisonous.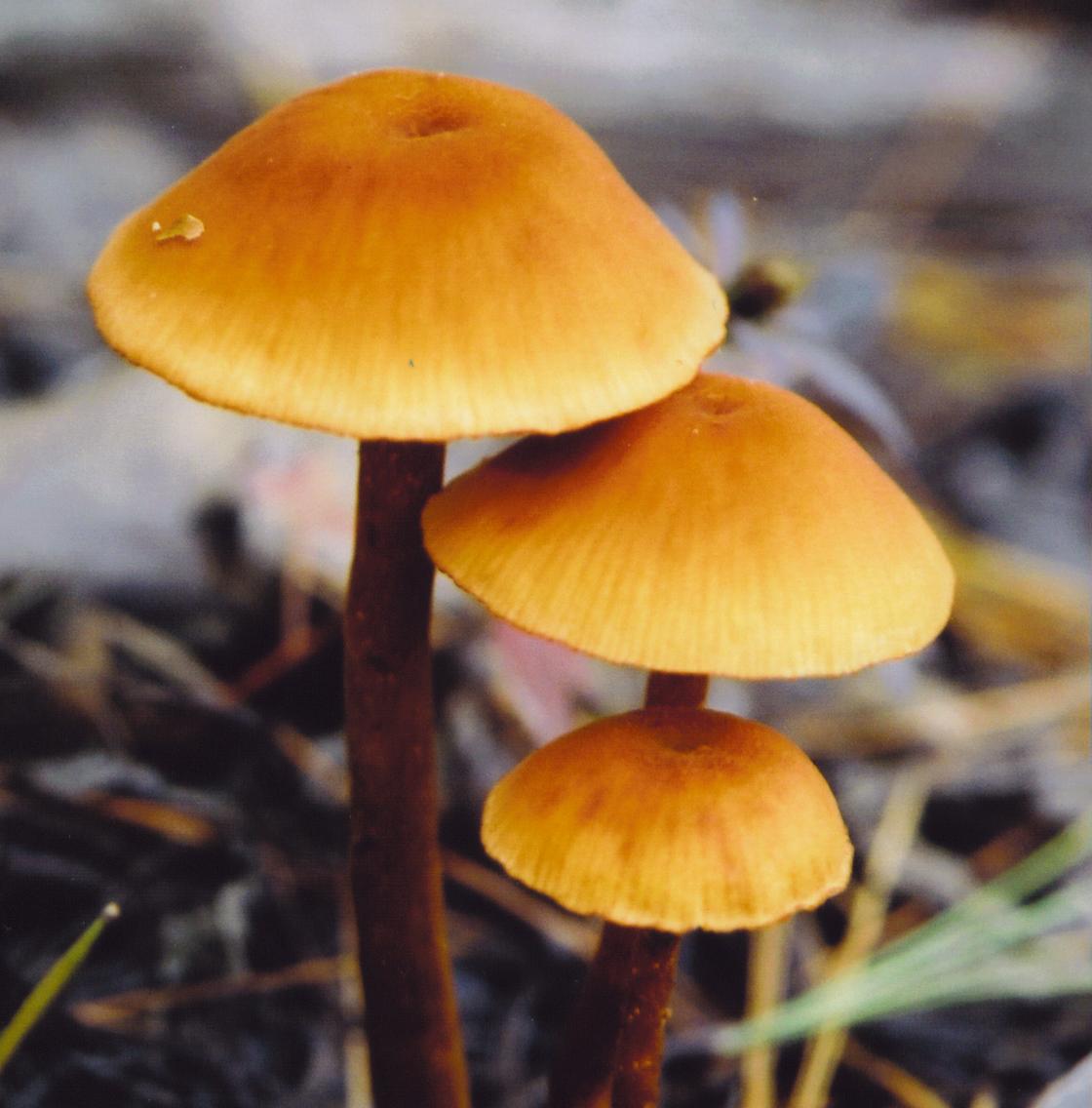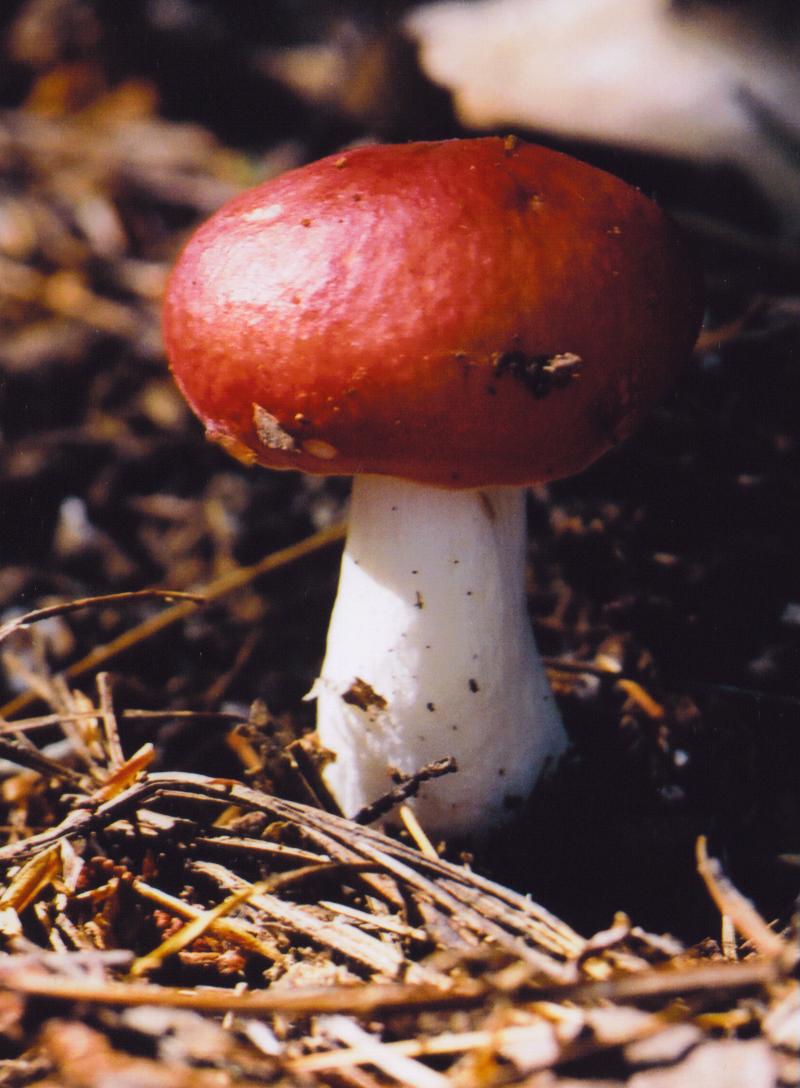 Herbaceous flowers are not over yet. Asters and goldenrods are still blooming and lowbushblueberry is till trying for that second crop – a nice surprise treat during a fall hike. Also some ferns remain green into the winter and are now easier to spot. They are more likely to be found on cliffs or steep slopes facing east.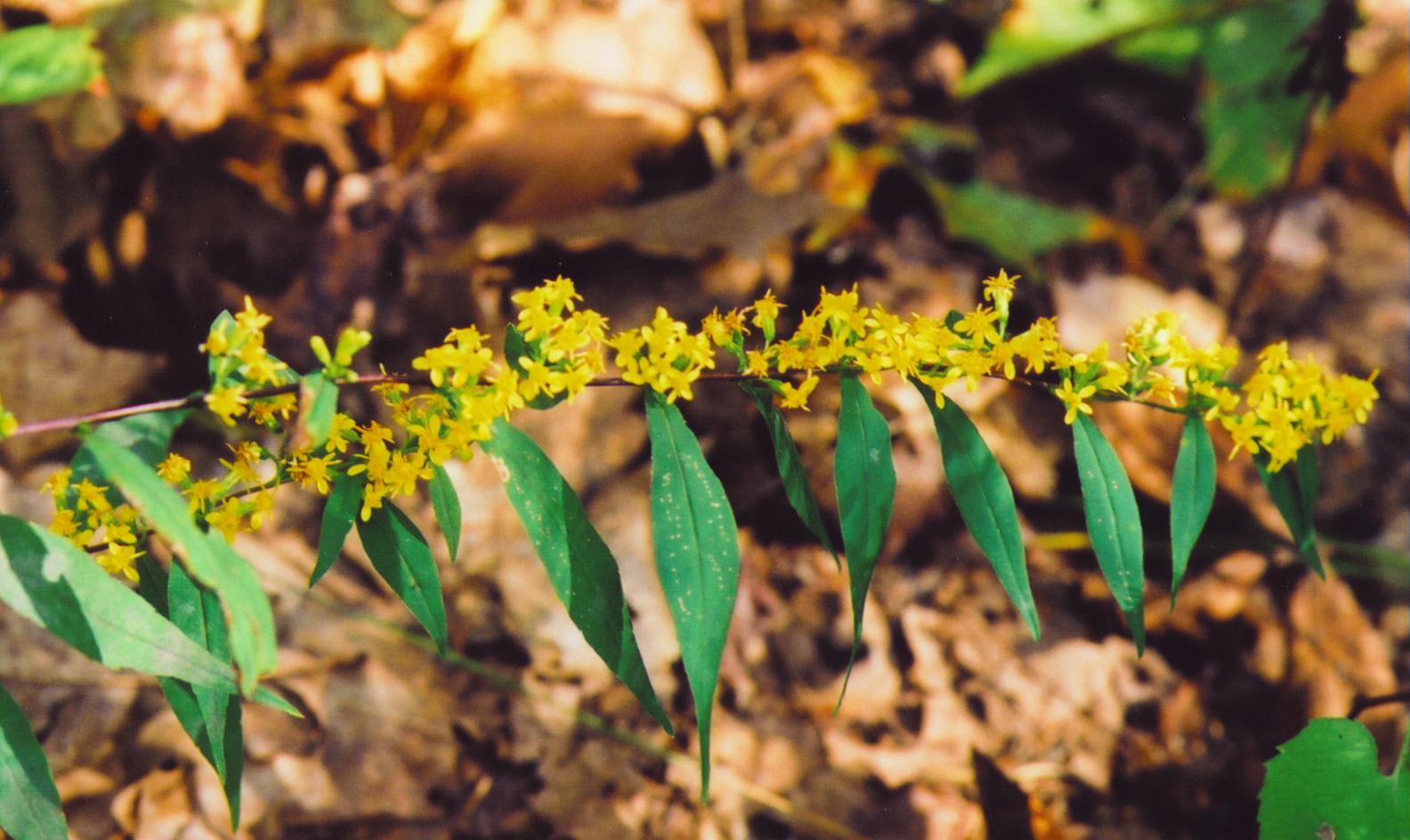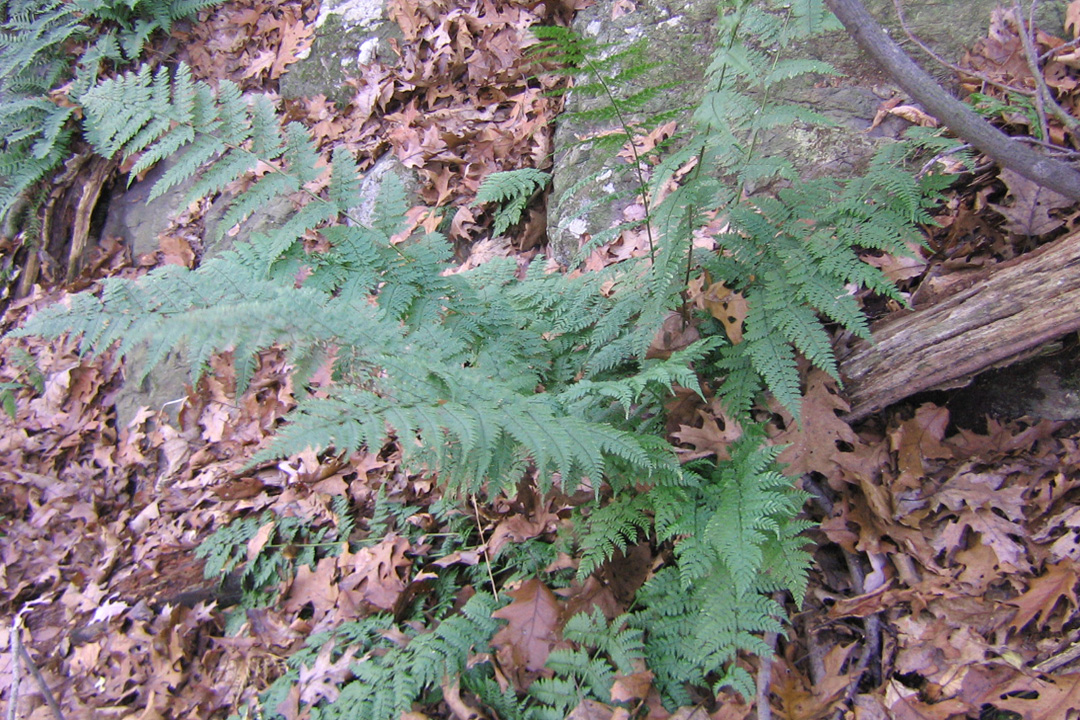 Blue-stemmed Goldenrod Solidago caesia 10-20-05 Marginal Wood Fern Dryopteris marginalis

Meanwhile, there is a bush that's just beginning to bloom – Witch Hazel, so called because on some of the leaves – turning color and falling along with the others at this time – are jet-black little pointed hats looking just like a witch's hat, a growth caused by an infection. The flowers form yellow clusters along the branches, persisting well after all the leaves have fallen. Having already got the label, the long, thin, twisted petals look for some like arthritic fingers that witches are supposed to have. This is the shrub that gives the rub medicine of that name.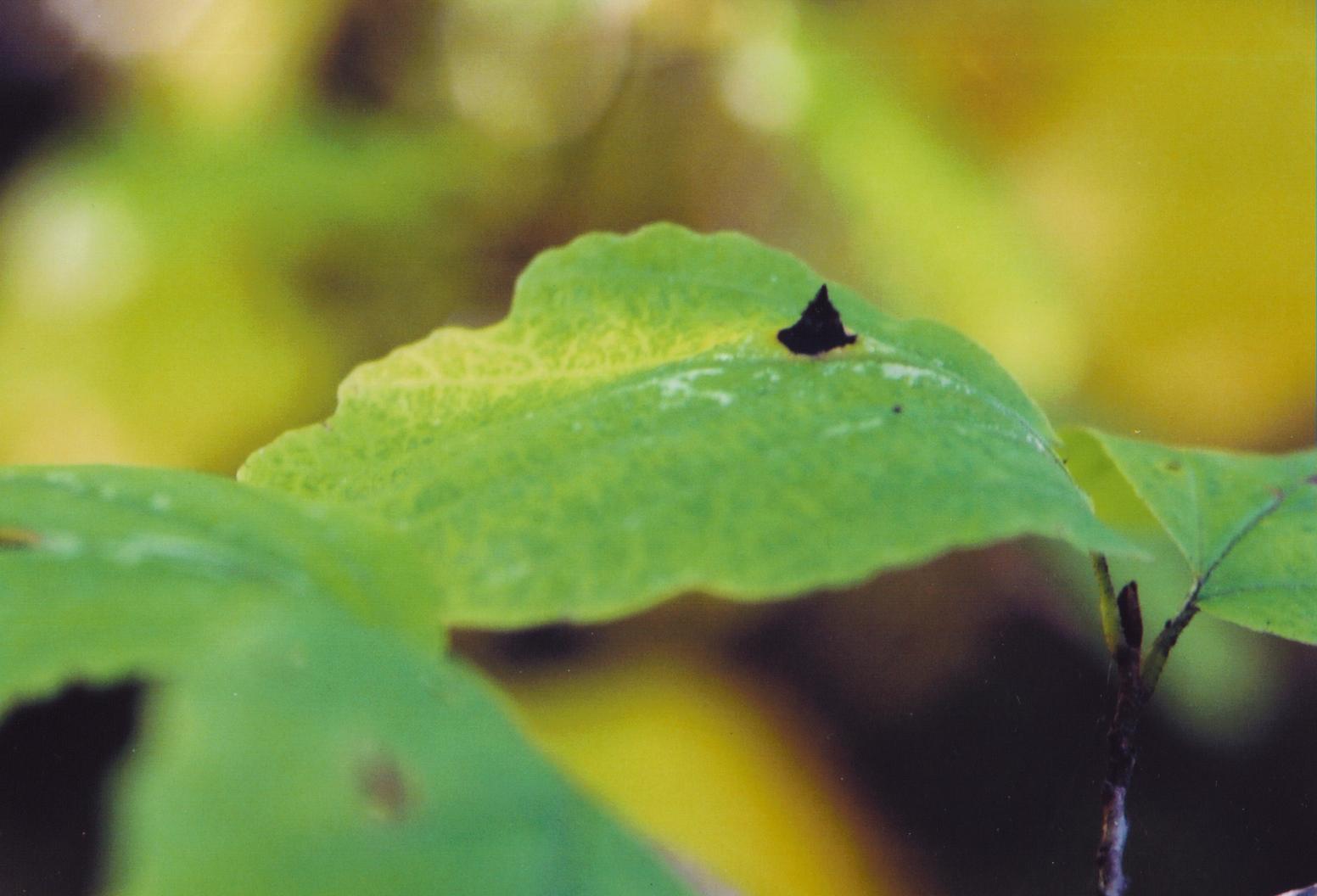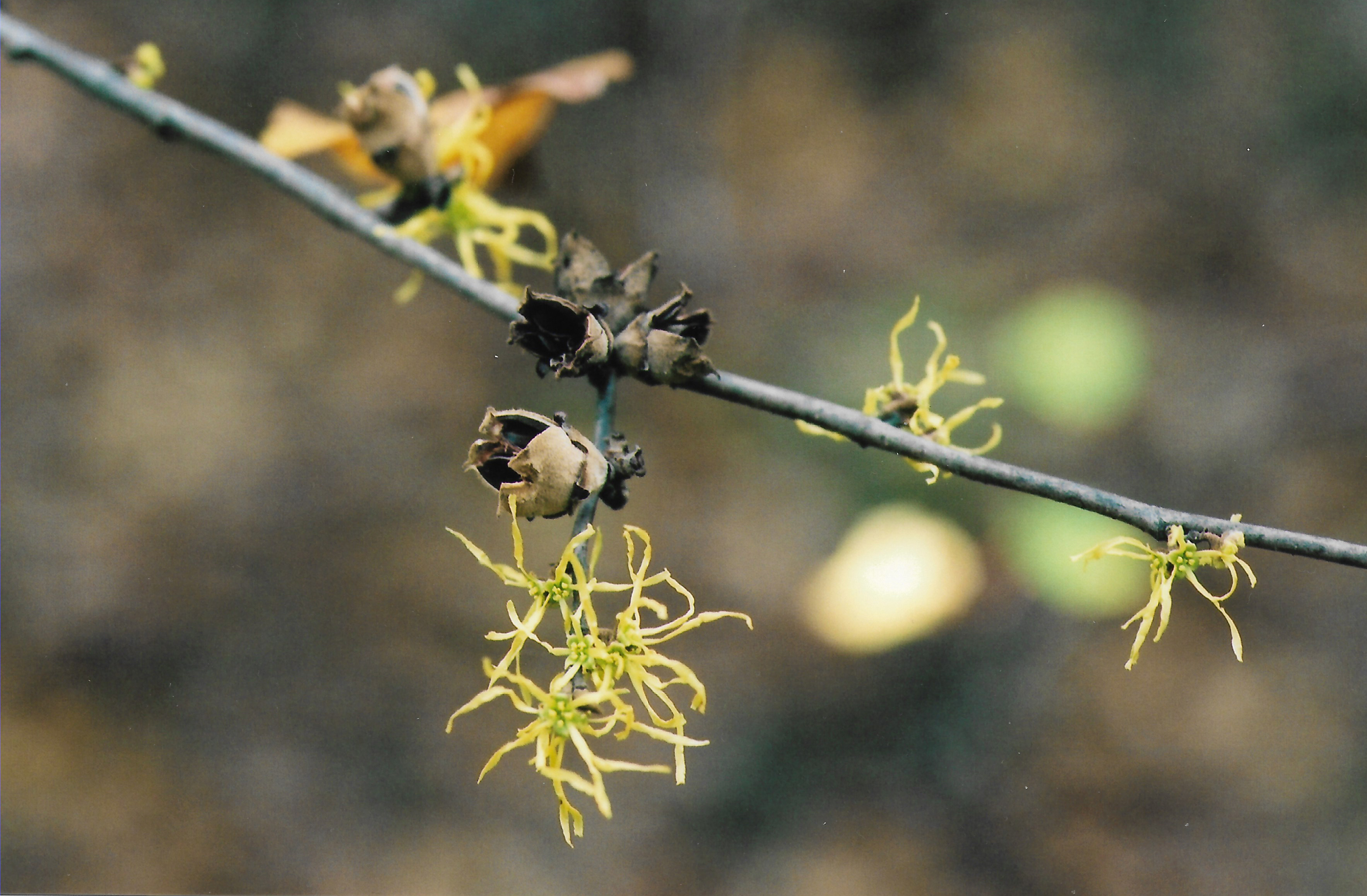 Witch's hat on leaf of Witch Hazel Hamamelis virginiana 10-13-04 Witch Hazel flowers, October 20th.
If you like hiking or jogging in the Fells while listening to music on your iPod, try listening, at this time of year, to When fall comes to New England by Cheryl Wheeler.